Oh So Yummy Grilled Cheese Philly Style!
One day after picking up my son from school I was preparing for dinner, sauteing ground beef, onions, green peppers, and spices as a base to boost up my spaghetti sauce with Prego from Costco (yummy too – even though it is not from scratch Italian approved sauce). My teenage son enters the kitchen saying, "oh that smells so good!". He then immediately follows that with, "I don't think I've ever had that as a meal by itself. Can I eat now?". I thought a quick second and inquired, "have you ever had a Philly sandwich? Well, that's basically these ingredients. I have an idea. Do you trust me?"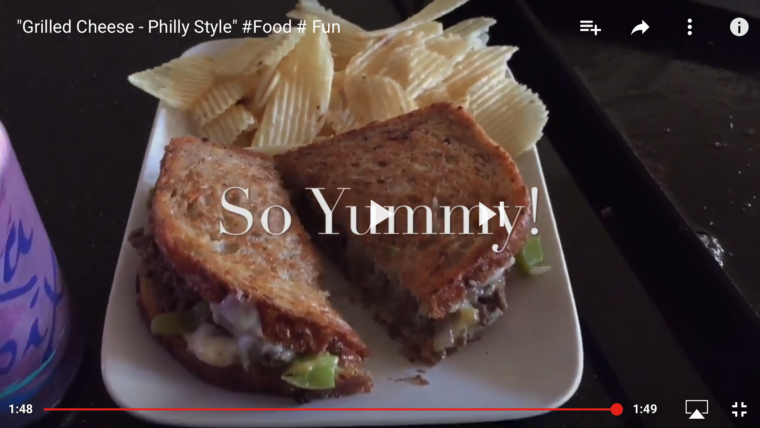 This creative spark in the moment with my son was a lot of fun and made for a new, tasty memory for us. We were so excited we had to share our new found delight with my wife when she got home. "Well, where's mine?", she asked. "We'll have to make it as a whole meal for you on the weekend", I had to say, and added, "A nice spaghetti dinner is ready when you are (smile)".
So the next time you are busy with after school activities, helping with homework, finishing your own work from home, preparing dinner and taking care of chores, and your child says they're hungry, get creative and negotiate a way to say Yes. You never know what creative masterpieces you might come up with, and of course, you'll keep those hungry mouths happy!