Category Archives:
Quotes
Life's most persistent and urgent question is, 'What are you doing for others?
Rev. Martin Luther King Jr.
"It's not the will to win, but the will to prepare to win that makes the difference." #BearBryant Be a difference maker – a champion of positive change; and make it a purpose-filled and on-target day! @Eric_D_Jackson
Almost every successful person begins with two beliefs: the future can be better than the present, and I have the power to make it so @TheZigZiglar
Definiteness of purpose is the starting point of all achievement. -W. Clement Stone @JohnMaxwellTeam This so true! Once we reach that place where we are "ready", where we understand or see our purpose and become decided and definite to achieve it – then is when we are actually at the "starting point". It is in […]
Set Your Goals High, and Don't Stop Til You Get There by Bo Jackson It's the Holiday Season and the end of the Fourth Quarter of the Year so you may be thinking of the year ahead, right? If you're on you're game you've already spent Q4 locking down next year's action plans to […]
The Path of Least Resistance Will Never Make You Proud @TonyRobbins aka – Don't take the easy way. Always give your best. You don't have to suffer needlessly, but your sacrifice and effort are always required. Take pride in your self, what you stand for, and what you contribute to those around you.
Good Ideas,
Put Into Action,
Give You Good Results.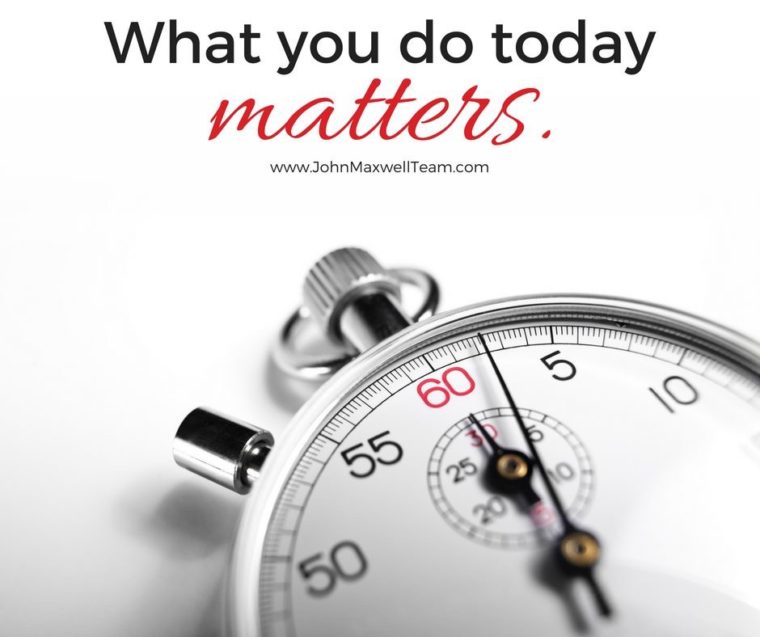 Today Matters
You Matter
"What you do today matters." – JohnMaxwellTeam
Each today prepares us for each tomorrow. So do your best to make it a "purpose-filled and on-target day" so that you will be prepared to meet your best tomorrow possible. You just might also make someone else's tomorrow a little better while you're at it!
Great leaders create more leaders, not followers. – Roy T. Bennet
Respect one another, love one another, cooperate with one another. -RKasick When people respect you as a person, they admire you. When they respect you as a friend, they love you. When they respect you as a leader, they follow you. @JohnCMaxwell